Take time out to relax at this Canterbury Luxury Retreat
Located just 1.5 hours' drive from Christchurch, the Peel Forest Lodge comfortably sleeps eight. With an outdoor hot tub, wireless internet and a spacious kitchen it is ideal for hosting large groups. Cater for yourself or have meals provided the choice is all yours.

A relaxing holiday escape with family or friends

The lodge is the ideal setting to sit back, relax and enjoy the ambience of the surrounding native forest and bird life.
Peel Forest is a convenient base for exploring the region and its activities, whether they be a Grade 5 rafting trip or a quiet stroll to enjoy the local flora and fauna.
We also own and operate Peel Forest Horse Trekking and Peel Forest Safaris.
A wonderful small wedding & reception venue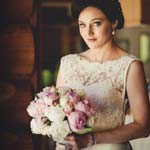 Peel Forest Lodge is an ideal place to host small weddings or you can erect a marque on the lawn.